Why do a Non-Offering Prospectus Listing:
Sometimes a company wants to list without conducting an IPO (i.e. the company doesn't want or need to raise money by way of prospectus at the current time); this process is called a Non-Offering Prospectus listings. This listing avenue will save a lot of time and costs because an underwriter is not involved in the process.
By conducting a Non-Offering Prospectus listing, the company is qualifying the distribution of its securities to the public without offering new securities. Since the vast majority of venture issuer financing is accomplished by way of private placement, an IPO may not be necessary to get your company listed.
What is the Process:
The entire Non-Offering Prospectus listing process will take approximately 8 to 12 weeks. The diagram below explains what occurs when in the Non-Offering Prospectus listing process: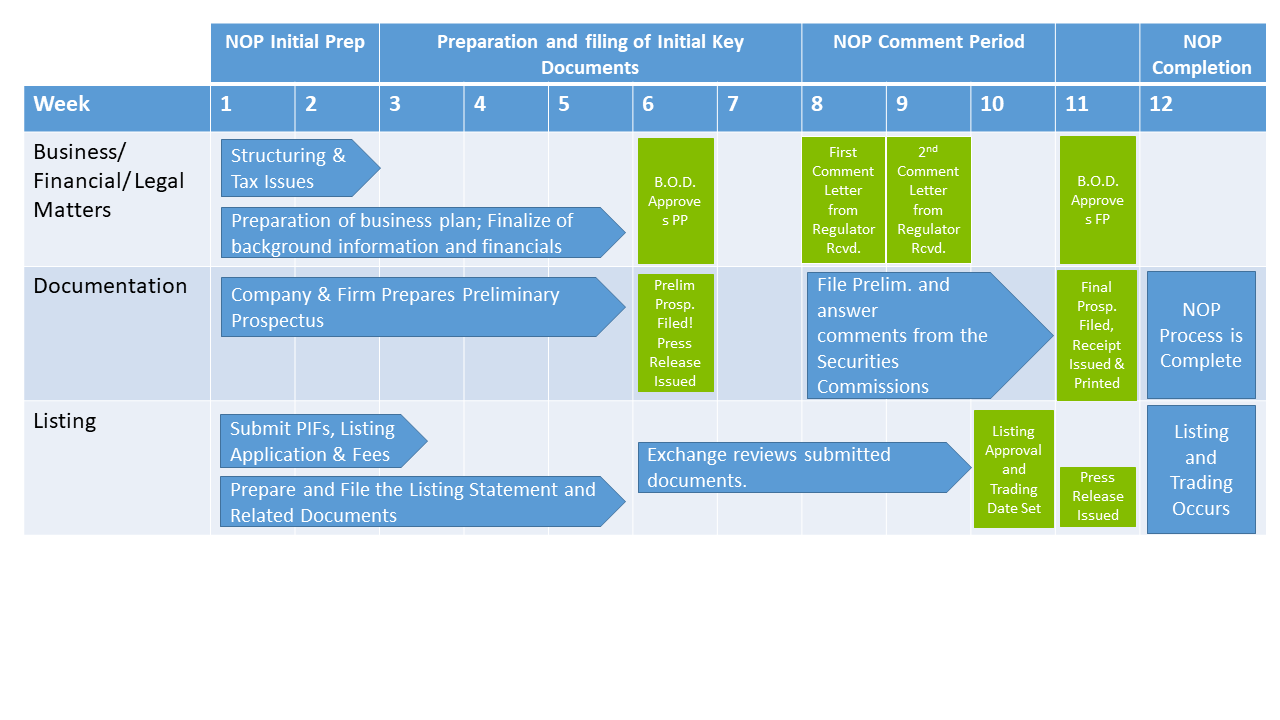 The preceding chart provides a very high level overview of the key steps in a Non-Offering Prospectus listing process but we would be happy to discuss any details or questions you may have. If you would like more info on how we can help, please see further info here on our Non-Offering Prospectus listing services.