Find an Underwriter:
Now that you are committed to going public and are taking the first steps it is important to know what to expect. The IPO process starts off by preparing a very strong business plan and meeting with various underwriters. You might meet with many until you find one that fits and it interested in taking your company public. This can take a bit of time so start this process at least 6 months prior to when you expect to go public. Sometimes you may need a syndicate of underwriters to participate in your IPO in order to fill the book to the level you intend to raise, however, there will be a lead underwriter that will champion the process.
Kicking off Your IPO:
Now that you have your underwriter you will kick off the process to get you listed and launch your IPO. The entire IPO process will take approximately 12 weeks. The diagram below explains what occurs when in the IPO process: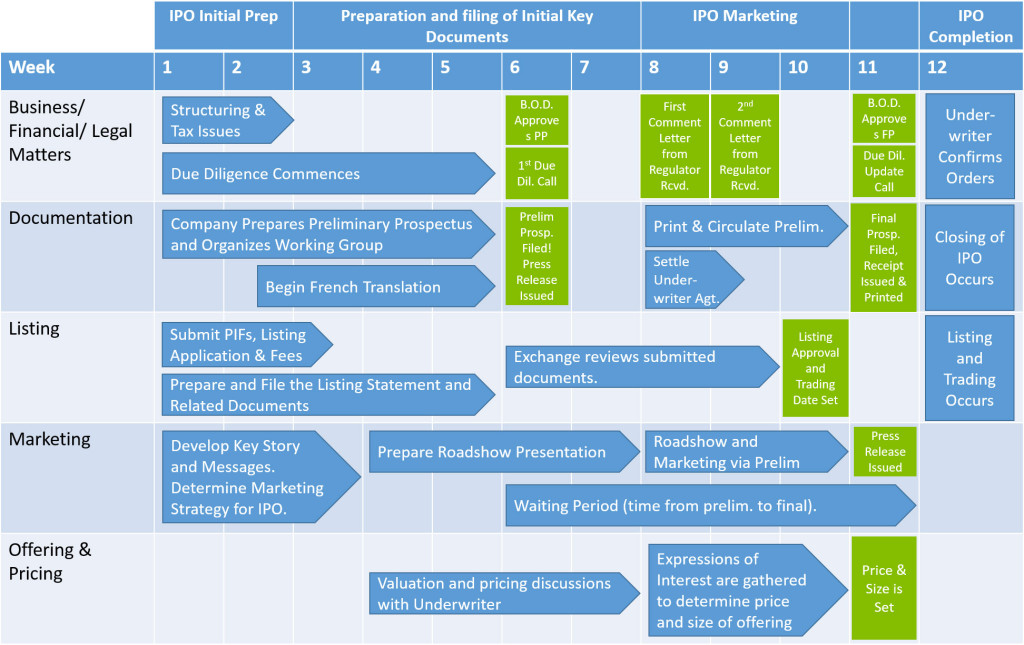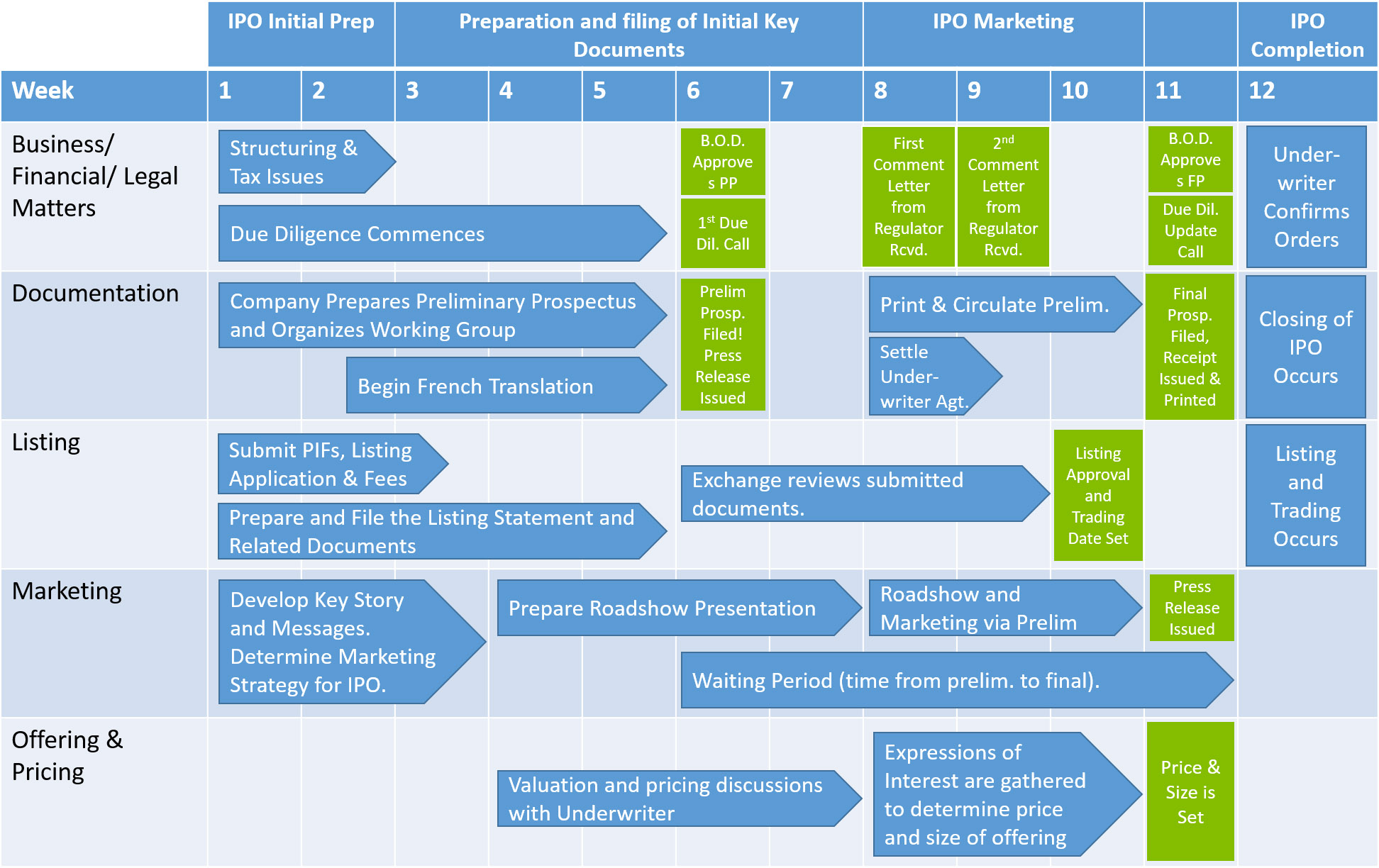 The preceding chart provides a very high level overview of the key steps in an IPO process but we would be happy to discuss any details or questions you may have. If you would like more info on how we can help, please see further info here on our IPO services.